My arch nemesis: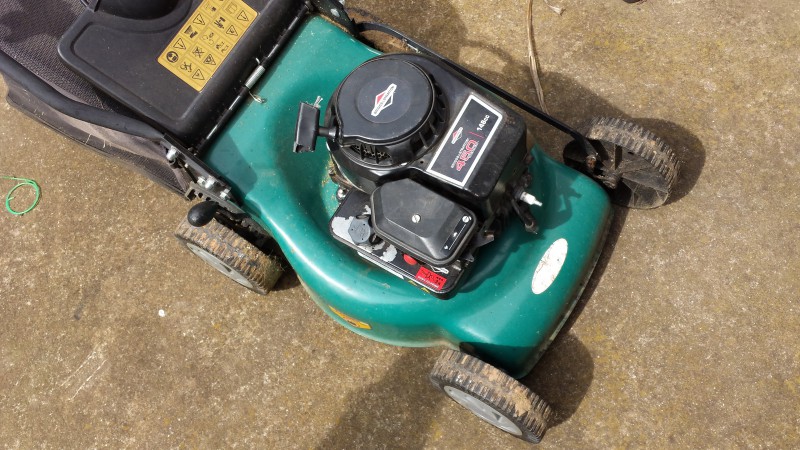 For a long time, my mower was hard to start. It would kick back, generally misbehave until you actually got it started.
It improved when I replaced the air filter, spark plug and oil, but it would still kick back.
A few weeks ago, I hit a rock/stump/something, and smoke started to be emitted out of the carburettor. Not a good sign on the best of days. Today I went shopping for a few tools (15/16″ socket, 6″ gear puller, and a few other bits and bobs), to take it apart. First, off with the cover: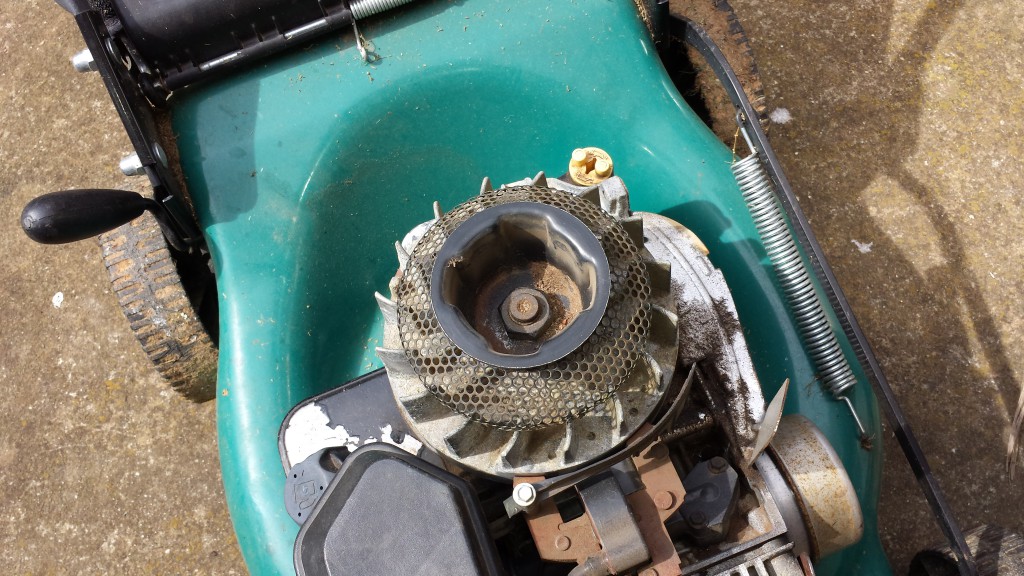 Then off with the flywheel nut. Aha! there is the problem: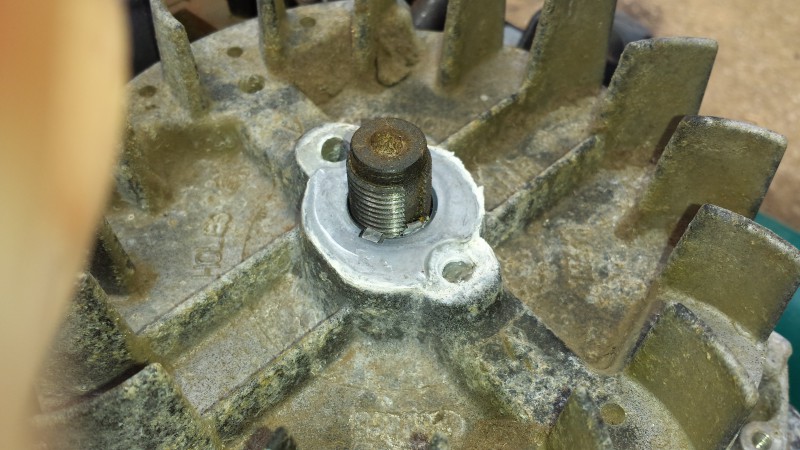 The flywheel key has sheared and moved around by 30ish degrees. The would have put the ignition timing out (the valve timing is fixed).
Looks like I need a new key (the two silvery bits are supposed to be one key):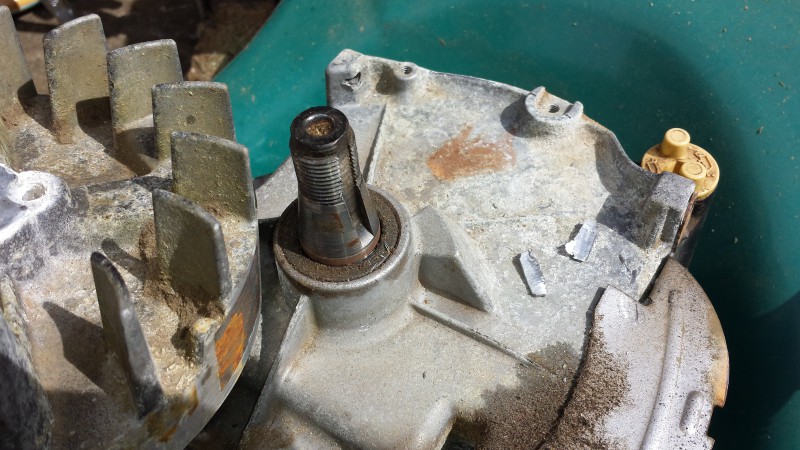 There doesn't seem to be too much damage on the crankshaft or the flywheel keyway: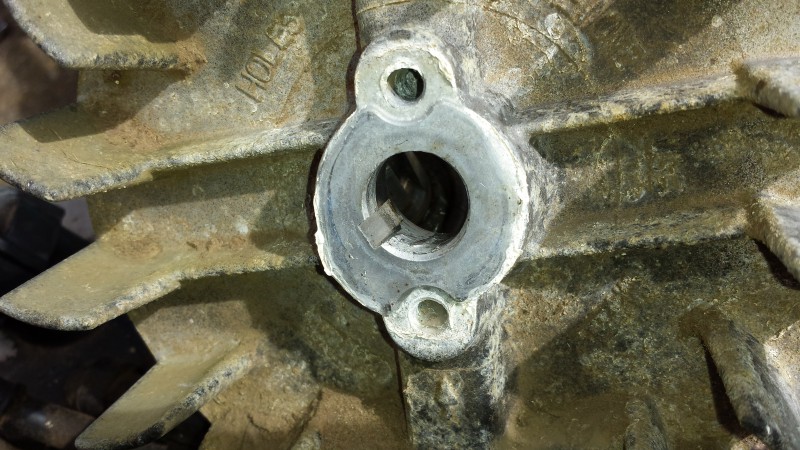 I just need to find a shop that sells them.