SemiArticulate
Random Musings
JB has been hard at work updating the instrument panel in the Jantar Std 2 VH-IUD.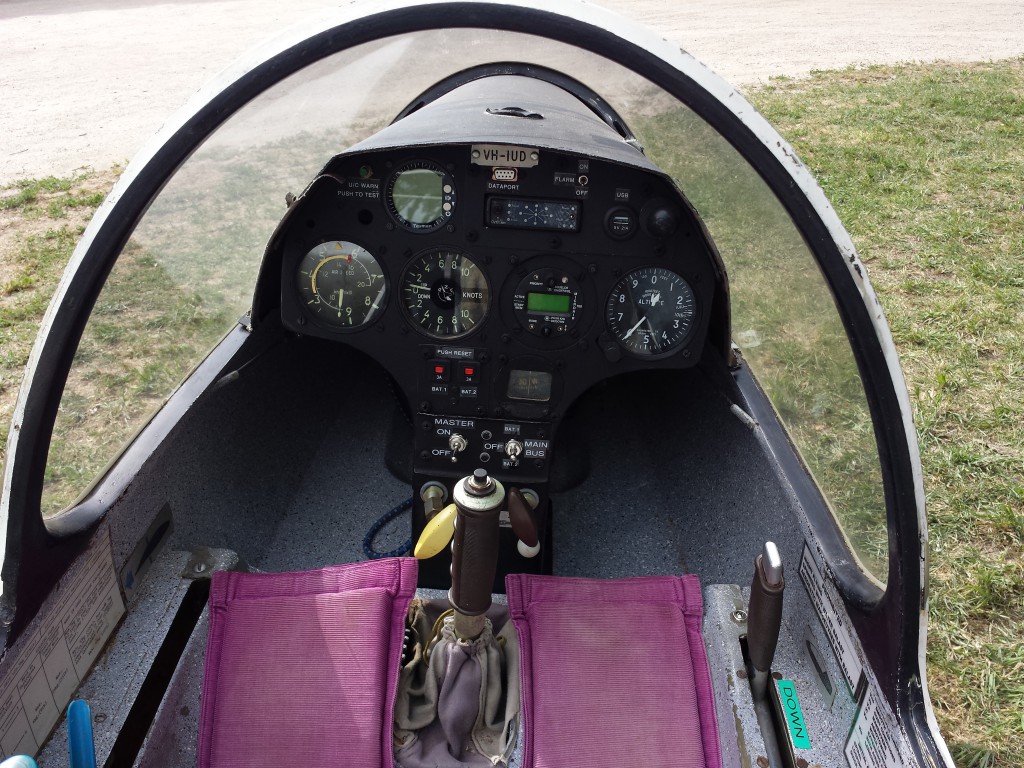 Tags: Jantar Std 2, VH-IUD
Posted in Gliding | Comments Off on Jantar's new Instrument panel
Activities List
Mow the jungle

On Sat 9/Oct/2021 15:41 went 2.88 km during 01:08:18 hours burning 900 calories.

Afternoon Ride

On Sun 3/Oct/2021 15:10 went 24.25 km during 01:02:53 hours climbing 20.30 meters burning 785 calories.

Morning Activity

On Thu 23/Sep/2021 08:29 went 4.95 km during 00:38:49 hours burning 578 calories.
Recent Posts
Advert
Gliding
News
Politics
Subscribe to Blog via Email
Donate BTC to the webmaster
If you wish to donate Bitcoins or Litecoins to the webmaster, here is the address:
bitcoin:18LS8ejujRbT7QG1GKNboYvLbeaPpLCXyT
litecoin:LYBHHEWYoBDZJzPxQt3Cg5Pnf5anU5tGma